Intelligent WFM onboarding with our proven Steps-to-SuccessTM model.
The CommunityWFM Steps-to-Success Onboarding and Deployment Process was developed after years of monitoring and evaluating workforce management system technologies across all platforms. Our team of highly experienced workforce management subject matter experts have deployed and optimized workforce management technology within hundreds of contact centers. We are experts at teaching companies how to make the most of their professional workforce management software solution.
CommunityWFM focuses on best practices and production oriented training. We provide on-site or virtual sessions - whichever you prefer - three times. Your team is trained using your call history, your agents, and your schedules in a highly consultative and process-oriented approach based on your unique culture.
Our Steps-to-Success process also includes a post-training optimization period over the span of two days. This lets you refine and revise both your knowledge and your processes with our professional workforce management software. You can expect to be "live" after step number five, below, which usually takes place about 6-8 weeks after we get started.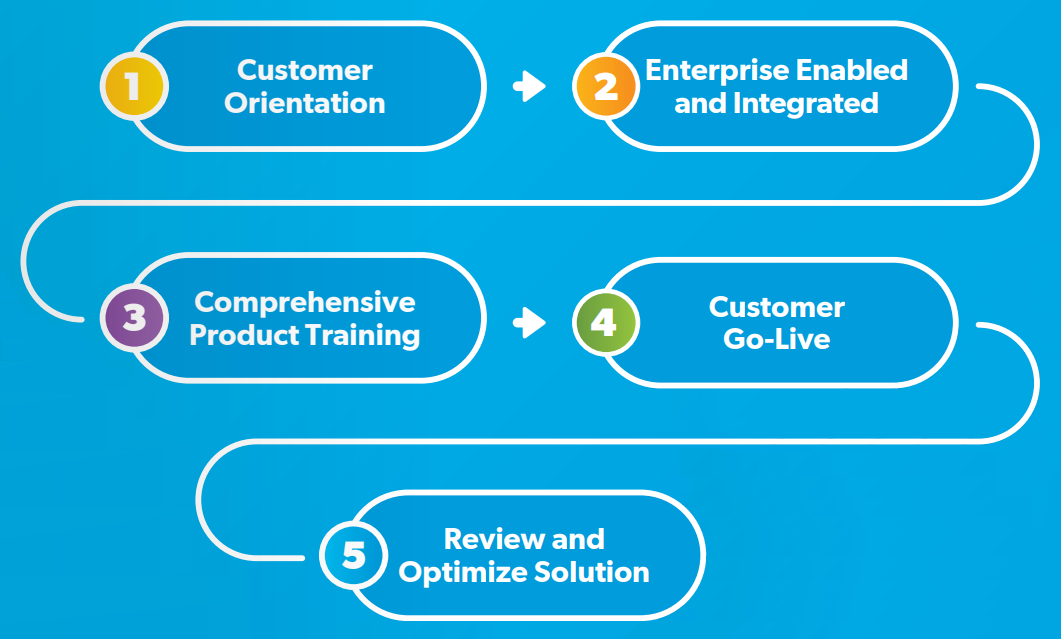 A breakdown of the CommunityWFM deployment process.
Our insightful and consultative approach ensures that your CommunityWFM deployment and integration progress smoothly. Our training is aligned with your objectives during our pre-install consultation and not only includes software training but best practices behavioral training and process. Our standard deployment cycle includes a follow up optimization visit. CommunityWFM's methodology is a result of thousands of hours of workforce management technology optimization across all industries and platforms.
Pre-install Consultation and Workshop
Your business is unique and "off the shelf" approaches won't align your business model with your investment. This session prepares your team technically and tactically to capture the benefits you expect from your workforce management software investment.
Installation and Integration
CommunityWFM provides both SaaS (Software-as-a-Service) and on-premise software solutions. There is nothing to install and your instance will be created in days, not weeks. Integrations into the various phone and ACD (active call distribution) systems happens in conjunction with the install process. We have a robust list that includes the most widely utilized systems including all versions of Amazon Connect, Avaya, Aspect, Asterisk, Cisco, Interactive Intelligence, NEC, Siemens, Rockwell and many others. We can connect to multiple devices simultaneously and have a set of generic database collectors that can be readily adapted to integrate into lesser known platforms. We can also develop custom WFM integrations to receive or send data to payroll, CRM, or human resources applications.
Operational Training
Our training takes place wherever you like - virtually or at your facility - and utilizes your call history, agent profiles, and scheduling rules. The purpose of the training is to ensure that at the completion of this four day session our software launches with your team and is being utilized by your employees.
Post-launch Optimization Session
CommunityWFM recognizes that as your organization begins to embrace the software that your perspectives begins to change and your operational insights also evolve. This post-launch optimization session is included within of our overall deployment process and not only refines your previous training but enables you to bring our subject matter expertise to new and potential WFM scenarios within your company that you may not have considered before launch.