Are your looking to improve agent productivity and happiness?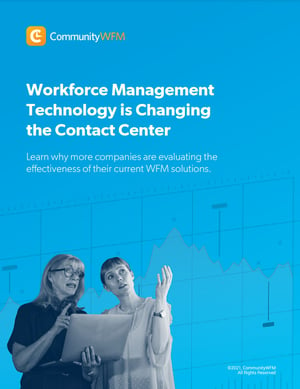 WFM technology for contact centers has evolved considerably in the past few years, going from traditional agent forecasting, scheduling, and adherence to advanced automation that has a major impact on the customer experience and agent engagement.
This whitepaper discusses several of the modern solutions that are now available within WFM software that may not have been the last time you evaluated technologies.
From split shifts to mobile apps and everything in between, you'll find a detailed list of the latest WFM features contact centers can utilize to save time and money.
Download and learn more today.